Advertise Page Copy & Mock Up
OLD MOCK UP
      
CURRENT MOCK- UP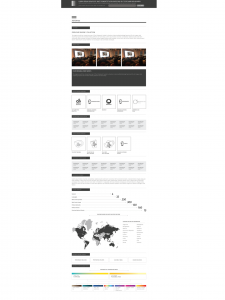 FEEDBACK ON THE SPONSORSHIP SHEET /ADVERTISE PAGE
Editorial Calendar Topics

Number of previous guests – from season

Featured/spotlight guest

Number of podcasts and videos already done

Our main mission statement: We are doing happiness, health, entrepreneurship, wellness-

Our previous national events
see Culturs Ad page for an example: https://www.cultursmag.com/advertisers/

we are looking from a different global perspective– countries that our staff from and then where guests come from (show scope)– one color
Our niche is the people from Michigan, soccer mom's who see Doni and say "I wish" let me show you how to incorporate this into your everyday life. We talk about things they can order, buy, what spices– that match with the stories and photos.
xxxxx
CREATE AN INTRO FOR A CLONED VERSION OF CULTURS
Our Mission
To foster living and performance wellness using globally-curated mindful media, featuring voices often unheard, in order to cultivate deeper connections for personal and professional actualization. We believe that is the purpose of the Happiness 360 Journey.
DARK GRAY BOX EXPLAINING MINDFUL MEDIA
VLN's programs and approach help individuals and companies grow and thrive by connecting them to global perspectives of thought-leadership through an incredible collection of mindful media. Our content includes:
Videos

Podcasts

Editorials

Blogs

Interviews

Web Series

Virtual and In-person Events, and

Targeted Professional Development Events 
All of our original content is dedicated to facilitating the Happiness 360 Journey.
THE FEATURED WEB SERIES INCLUDES
xxx (names of some featured guests)
FEATURED PODCAST GUESTS INCLUDE
xxx names of our featured guests
OUR STORY/ABOUT US
THE VISIONARY LEADER NETWORK IS A PRODUCT OF FEARLESS LISTENING
As an extension of the deep work I accomplished with leaders in the private and corporate sectors, I founded The Visionary Leader Network™ (The VLNetwork™) as the place visionary leaders go achieve greater personal success, harness often untapped professional potentiality and deeper personal connection. The VLNetwork is unlike other business platforms that niche their content to business strategies as they cut out the human conversations that unite us all. To retain the element of authentic connection, I created the Fearless Listening Methodology and built platforms around curating content that helps individuals form deeper personal connections.
VLN's mindful media and training curriculum work to "get to the story behind the story" by acknowledging the human factors that unite and motivate us. This critical element allows VLNetwork to venture beyond typical business strategy and grasp the heart and soul behind what truly drives success.
My journey to discover the global voices that typically go unheard motivated me to expound on VLN's mission. Today, The Visionary Leader Network is a consulting and training platform that fosters Fearless Listening Leadership Cultures to create Happiness 360 collaboration, productivity, and retention by offering best practices to enhance agile leadership and deeper personal connection. We tailor to individuals' personal aspects of living and use foundational principles to build on the manifestation of Happiness 360 toward purpose and possibilities in living.
CONTACT US
xxx
AUDIENCE REACH
SEASON 1 GUESTS 2.3 MILLION
SEASON 2
SEASON 3
OUR  GLOBAL COMMUNITY COUNTRIES
Top Countries Listed Out
Argentina

Bangladesh

Belarus

Dominican Republic

England

France

Germany

India

Jamaica

Kenya

Madagascar

Nigeria

Malaysia

Thailand

The Philippines

Tunisia

Turkey

Uganda

United States

Vietnam
Additional Countries Added To The Map
China

Pakistan

Nepal

Sri Lanka

Russia

Japan

Hawai

Morocco

Mexico

Brasil

Indonesia

Australia

Korea

Ukraine

Poland

Malaysia

Italy

The Netherlands

United Kingdom

New Zeland
EDITORIAL CONTENT THEMES
xxx
Fearless Listening Experience
Professional Wellness
Personal Wellness
Higher Education
xxx
List of editorial topics
xxx
OUR AUDIENCE DEMOGRAPHICS
Blog Data
*************************************
Social Facebook Data
*************************************
Social Twitter Data
*************************************
Social Instagram Data
*************************************
Additional Media Attached
*************************************
Podcast
*************************************
External Source url
*************************************
Author Info
*************************************
Blog Layout
*************************************
Category Blog