Introducing Our One Sound On Brand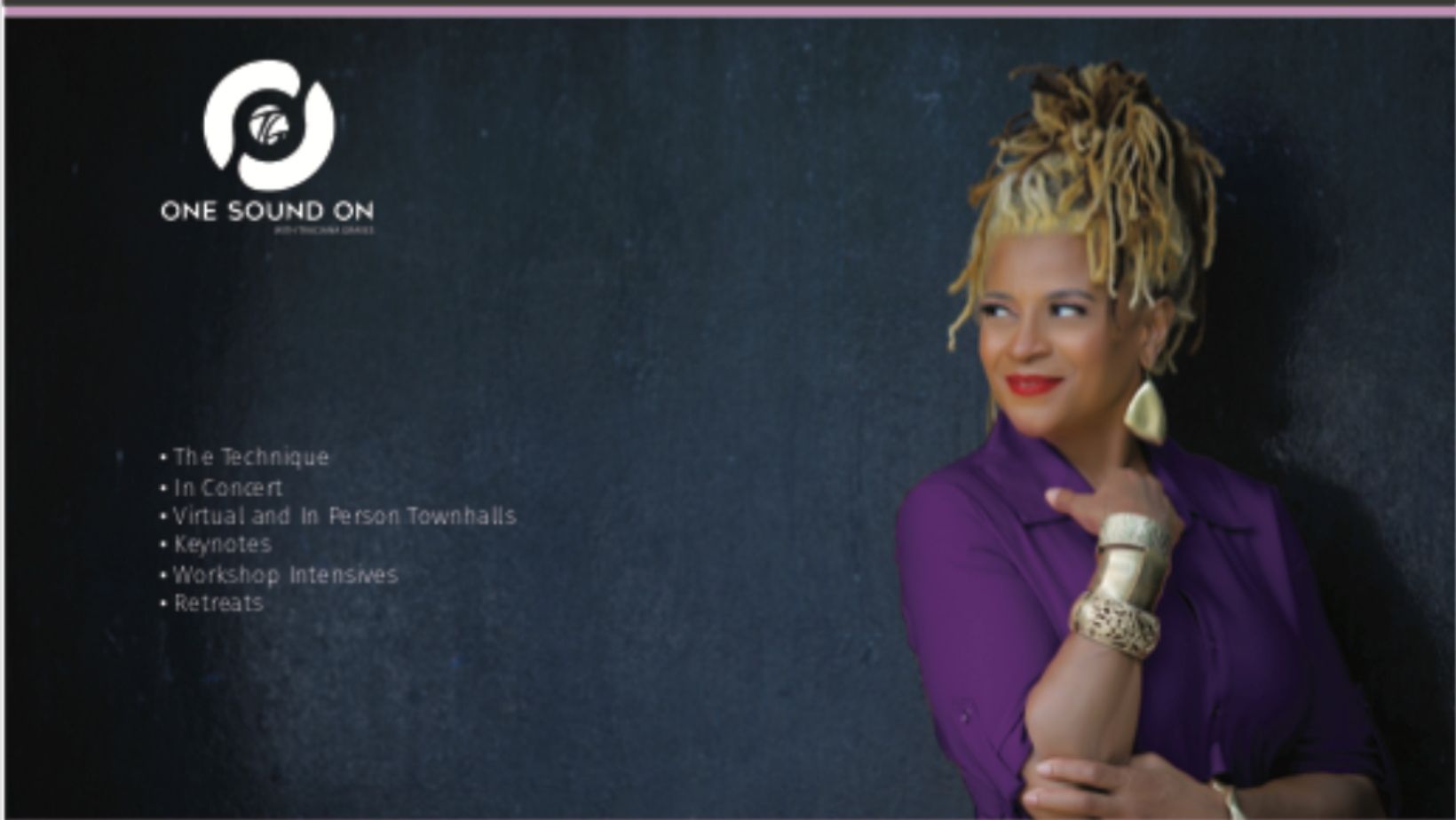 Overview
The One Sound On brand includes podcasts, documentaries web series, films, soundtracks, photography, virtual and in-person workshops, and retreats that cater to creativity, personal development, business,  and spiritual retreats in addition to courses and corporate training experiences. We are proud to host musical and arts-based festivals. The topics our content focuses on include Business, Wellness, Spiritual and Personal Development, Parenting, and Food. One Sound On also features published books, magazines, workbooks, and journals.
In addition, our One Sound On e-commerce  store and merchandise which also is available in a mobile app is proud to feature our e-commerce platform which offers our exclusive line of merchandise offerings such as:
candles

musical instruments
healing sound instruments including crystal and Tibetan bowls,
body care treatments

body care products

teas, spices, and cooking accessories

Home Decoration merchandise including pillows, furniture, office supplies, 

Personal Apparel

Scarves

Clothing

T-shirts

Jewelry

Beauty products including perfume, cologne, body creams, and bath products, and facial products
About The One Sound On Technique
A Note From Founder  of  The VLNetwork& One Sound One Technique  TG
HI, I AM TRACIANA! 
THANK YOU FOR YOUR INTEREST IN THE ONE SOUND ON TECHNIQUE. I AM SO GLAD YOU'RE HERE!
I believe we are all connected by breath. And through breath, music is our human ability to focus our intentions through sound vibration in order to build our empathy and create social connection.   One Sound On is a technique I have developed, based on music psychology that creates Fearless Listening Community and Embodiments through song, music, story share,  and vibration. Music is pleasurable and plays a key role in our well-being,both mental and physical.    Furthermore, in a study, the music changes our brain circuits- to be able to build empathy, trust, and cooperation. This is why music is prevalent in every culture in the world. In order to create music, whether listening or making it, you need to be actively engaged in these skills. Music has been shown to create oxycontin in your brain. In a study has been shown if you see images and stories while listening to music it music like food creates cultural cohesion, you can build a community out of music.
Through guided vocal connection, meditation, song, sound, and story share, One Sound On transcends language and our own barriers thereby invoking our core connections. You can leverage this technique to transform the environment and cultures around you and yourself.  One Sound On harnesses the power of community which we make available in our
One Sound On Townhall Experiences
One  Sound On Summits
One Sound On Keynotes & Workshops
One Sound On In Concert