VLN CORPORATE MARKETING SHEET
COPY: The VLNETWORK CORPORATE SALES SHEET
For more information:
(web icon) VLNetwork.com/ContactUS
( email icon) Sales@VLNetwork.com
(phone icon)(914)-348-1899
this is the original one– that you can leverage as an example for the text needed  that will need to marry well with the design:
HERE IS SOME UPDATED TEXT /FEEDBACK ON HOW TO UPDATE THE original text
THE VISIONARY LEADER NETWORK provides thought leadership, training, townhalls, and event series focus on an engaged and productive workforce.
The VLNetwork is a global mindful media, and training platform that produces content, connections, and customized training to help companies develop fearless listening (registered) leadership cultures. We support leaders of large-scale organizations who are seeking to unlock the hidden potential of every team member to foster greater productivity and innovation.   We afford entire organizations with essential best practices to enhance agile leadership and deeper personal connection through our Happiness 360 technique.
OUR SERVICES including coaching, training, and needs assessment consists of:
Leadership Strategies:
Team and Culture Development
D & I (should we keep this separate or fold this into leadership and team ?)
Media Collaboration with companies and corporations to create unique mindful media to spotlight the qualities that make your organization and team distinct from the rest.
In the actual illustration for our sales sheet for clients — the needs show the circle illustration needs

– that shows you have to have a full circle to show you need living and performance to be a full person.
change T.A.P to Fearless Listening Methodology

VLN MARKETING SHEET
FOR THIS ILLUSTRATION MAKE THE FOLLOWING CHANGES TO THE TEXT AND ILLUSTRATION
In the actual illustration for our sales sheet for clients — the needs show the circle illustration needs

– that shows you have to have a full circle to show you need living and performance to be a full person.
change T.A.P to Fearless Listening Methodology and Happiness 360
GOALS and OUTCOMES (HAPPINESS 360)  HOW– (USING FEARLESS LISTENING) and add accountably and sustainabilityUSE "Sustainability when the circle loops on the chart)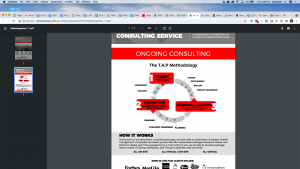 Blog Data
*************************************
Social Facebook Data
*************************************
Social Twitter Data
*************************************
Social Instagram Data
*************************************
Additional Media Attached
*************************************
Podcast
*************************************
External Source url
*************************************
Author Info
*************************************
Blog Layout
*************************************
Category Blog